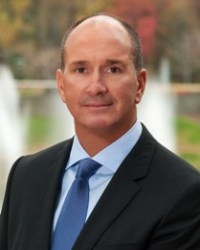 Bill Jasien is the CEO and Managing Director of StoneHedge Global Partners, a firm focused on business development and capital raising strategies.
Prior to that Bill spent 20 years with ING, and most recently served as President of the Government Business Division and Executive Vice President of the US Retirement Services business. He has held a number of executive positions including the Head of US Retail Markets, Head of US Customer Operations and Senior Investment Officer.
Bill was recently nominated by President Obama and confirmed by the U.S. Senate, to serve on the board of the Federal Retirement Thrift Investment Board (FRTIB). He was also recently appointed by Governor Bob McDonnell to serve on the board of the VA College Savings Plan. In 2007, Bill was nominated by President Bush (43) and confirmed by the U.S. Senate, to serve on the board of the Securities Investor Protection Corporation (SIPC), where he continues to chair the multi-billion dollar investment committee.
Prior to joining ING, Bill served in the administration of President George H.W. Bush (41) in a number of capacities, including Assistant Secretary of the U. S. Treasury for Finance and Management and Assistant to the Vice President.
Bill is a 1985 graduate from James Madison University. He served on the JMU Board of Visitors from 1996 – 2004, concluding his term as the Vice Rector.
Bill serves on several for- and not-for-profit boards. He is on the board of the National Association of Counties, Financial Services Corporation and the American Red Cross, where he serves on the Executive Committee and Chairman of the Finance Committee. He is also on the executive committees of the State Department Overseas Scholastic Advisory Council (OSAC) and Gleaning for the World.
Bill and his wife, Kathy, who is also a 1985 graduate from JMU, reside in Clifton, Virginia. They have four children: Trexler, a Second Lieutenant in the Army and recent graduate from the US Military Academy at West Point; Alexandra, a senior at the University of Alabama; Hunter, a midshipman at the US Naval Academy; and Chapman, a junior at Robinson Secondary School in Fairfax.