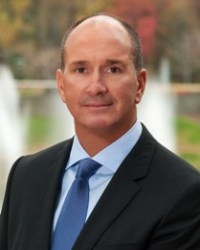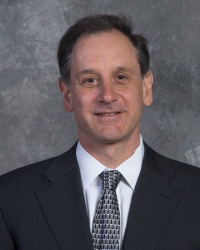 Daniel M. Covitz
Deputy Director, Federal Reserve Board, Division of Research and Statistics
Board of Governors of the Federal Reserve System
Anthony D'Agostino
Data and Business Solutions Leader
Wells Fargo Wealth and Investment Management
Read full biography
Gregory S. Karawan
Senior Vice President & General Counsel, Insurance & Wealth Mgmt; and Global Chief Litigation Counsel
Genworth Financial
Read full biography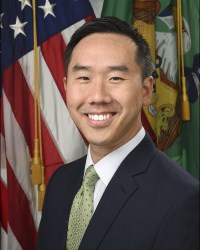 W. Moses Kim
Director, U.S. Department of the Treasury
Office of Financial Institutions Policy
Message from the Board of Directors
In 2020:
2020 has been a year unlike most others. As the country grapples with an insidious pandemic, SIPC has stood resolute in its mission of investor protection.
No new cases were brought in 2020. Substantial progress was made in pending brokerage firm liquidations.
Westor Capital Group Inc.
SIPC, as Trustee, completed its administration of Westor Capital Group Inc. Although smaller liquidation proceedings under the Securities Investor Protection Act (SIPA) dwarf in comparison to larger and more complex ones, they are no less important. With allowed claims totaling more than $9 million, the Trustee recovered or retrieved over $8.7 million in cash and securities for Westor customers. The balance of what customers were owed was satisfied with advances from SIPC that totaled roughly $510,000 and resulted in all customers being made whole.
SIPC's Largest Cases
The two largest pending cases under SIPA began in 2008—at the outset of the financial crisis. As the liquidation proceedings completed their twelfth year, the results in both have exceeded expectations.
Lehman Brothers Inc.
With more than $106 billion having been returned to customers, the allowed claims of customers and secured and priority claimants were fully satisfied. In 2020, an additional interim distribution brought amounts received by unsecured general creditors to more than $9.096 billion, resulting in a 40.06 percent rate of return. Although a discrete litigation matter remains, the Trustee, with court permission, took measures to prepare for the closing of the case.
Bernard L. Madoff Investment Securities LLC
In 2020, more recoveries in the liquidation of Bernard L. Madoff Investment Securities LLC were achieved to benefit the victims with allowed customer claims. At year end, the Trustee had recovered $14.4 billion, and distributed nearly $13.9 billion. Any customer with a net asset value of up to approximately $1.58 million was made whole. Customers with larger claims have received over 68.60% of the net amount entrusted to the Madoff firm. The Trustee and SIPC continue their pursuit of customers' fraudulently converted assets.
Looking Ahead:
In 2020, in order to strengthen the SIPC Fund and enhance investor confidence, SIPC amended its assessment bylaw to build the size of the Fund from a target of $2.5 billion to $5 billion. To achieve the target, member assessments were left unchanged.
This year, substantial time and resources were devoted to the development of a broker portal. The portal, which SIPC expects to launch in 2022, will streamline the processing by SIPC of membership information through automation and system integration. The portal will make it easier for members to submit assessment forms and pay assessments, and offer another way for broker-dealers to communicate electronically with SIPC.
In a further step toward modernization, SIPC also commissioned a study of its IT infrastructure, applications, and security, with a view toward migrating its services and applications to the cloud. The migration is projected to begin in 2021.
Cybersecurity remains a paramount concern. An incident response plan was completed by SIPC in 2020 which will be refined and updated over time. SIPC continues to stress to its employees the importance of cyber threat awareness. As a member of the Financial and Banking Information Infrastructure Committee, SIPC stays current on issues related to cybersecurity and other critical infrastructure matters within the financial services industry.
As SIPC navigates its way through the pandemic, SIPC expresses its appreciation to its staff for their dedication to SIPC's mission; to those entities and individuals with whom SIPC collaborates to resolve securities brokerage firm failures— the Securities and Exchange Commission, FINRA and other self-regulatory organizations, state securities regulators, and the trustees and their staffs, all under the watchful eye of Congress; and to its broker-dealer members for their unyielding support. As it moves ahead, SIPC resolves to continue to do its part to keep investor confidence high and the securities industry vibrant and strong.